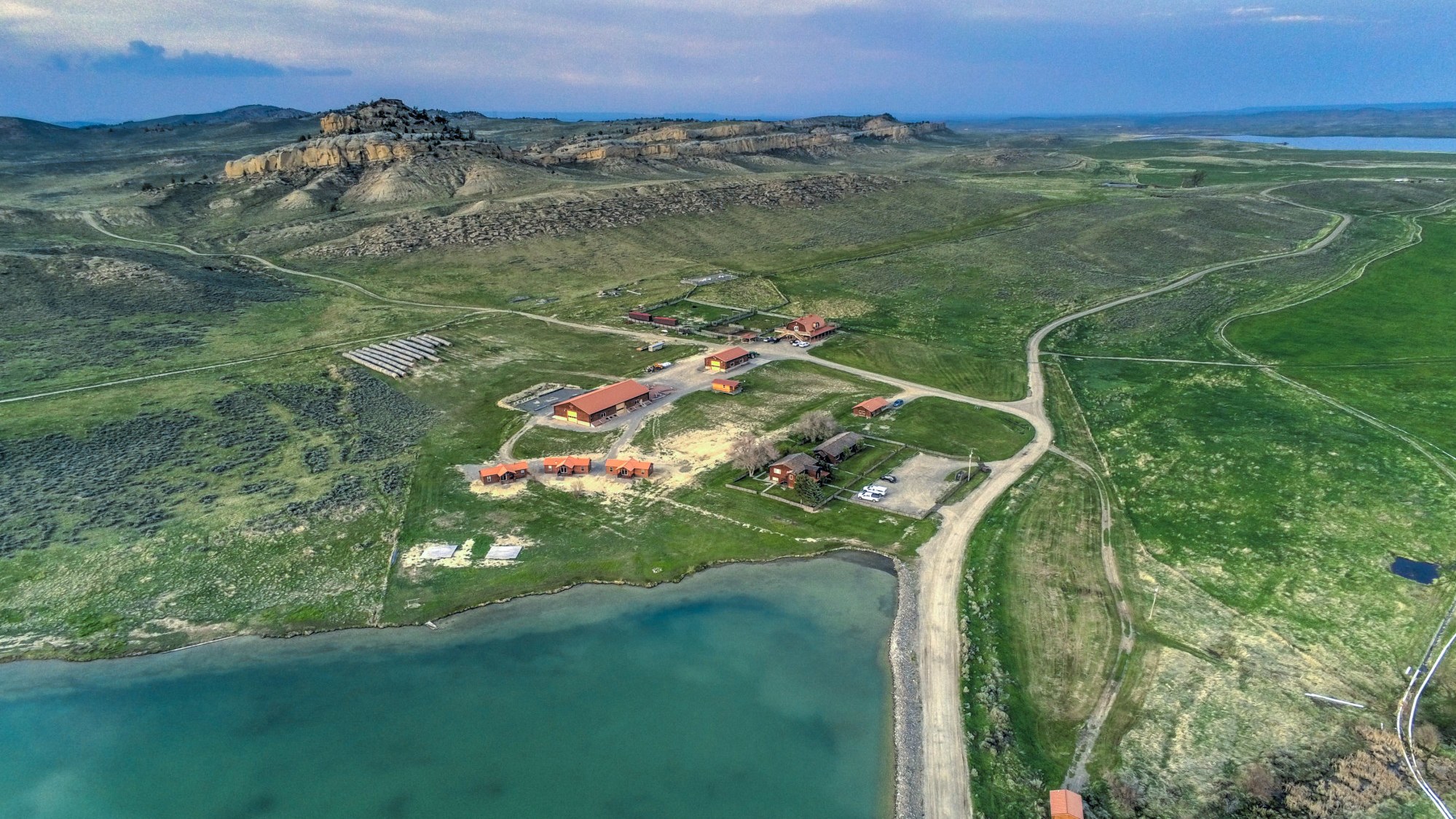 Kim Kardashian and Kanye West Reportedly Buy a $14 Million Wyoming Ranch
It seems like just yesterday that Kim Kardashian and Kayne West put the finishing touches on their dream home—and had the internet going crazy over their basinless master-bathroom sinks. Now the power couple is making real-estate moves once again. The pair just purchased a $14 million ranch in Wyoming, days after Kardashian told Vogue Arabia she wanted to move to the Western state.
When asked where she sees herself in 10 years, the reality star responded, "Living on a ranch in Wyoming and occasionally going to Palm Springs and our home in Los Angeles." It seems likely that her dream could become reality, and that the Kardashian-Wests bought at least part of Monster Lake Ranch in Cody, Wyoming. On top of the gossip outlet's report, for-sale listings no longer exist on local real-estate sites for the property, and one local website confirmed it was sold. Plus, West was filmed riding ATVs on the land recently.
.